The black antler in the blue and gold base indicates a Swabian-Alemannic lineage. The rising griffin holding a compass signifies that for generations, the Hermann family has devoted itself to planning and organization.
This, in turns, indicates that we were free citizens, subject to no authority. Our coat of arms thus belongs to an old Alemannic tradition of independent status and, accordingly, spirit.
The Herrmann Family Coat of Arms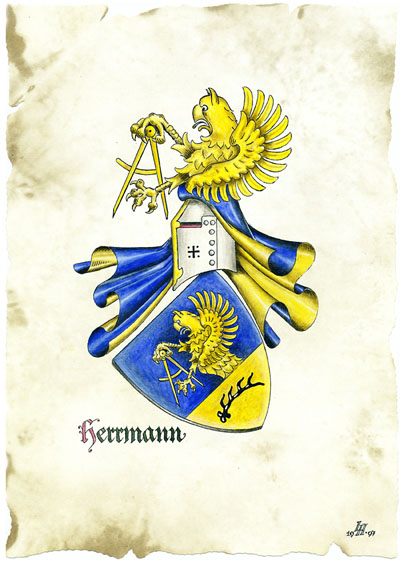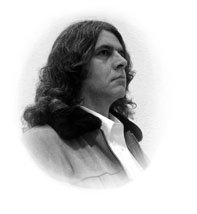 Peter Herrmann. 2001
The Swabians are known for their wanderlust, which goes hand-in-hand with a deep-seated longing to understand the driving forces behind the global machinery. They look upon the world with an understanding open eye - then bless it with pietism, liberalism, anarchism, logicism, engineering and, of course, the Kehrwoche.
Boss Hermann has inherited bits of all these. Schiller, Hegel and Hölderlin are as much a part of his genealogical makeup as a pronounced love of potato salad, Flädlesupp and red wine.